I BET I CAN GUESS HOW YOU ARE FEELING ABOUT ETSY RIGHT NOW...
Overwhelmed. Like, so overwhelmed, that you are considering throwing in the towel before you even open up shop.
Curious... about Etsy, about e-commerce. You are researching like crazy, but you just can't quite figure out which way to turn when it comes to opening your shop! 
And if you are already on Etsy (congrats, btw!!)... consistent sales?! Well, those feel about as realistic as spotting a unicorn off the coast of Mexico.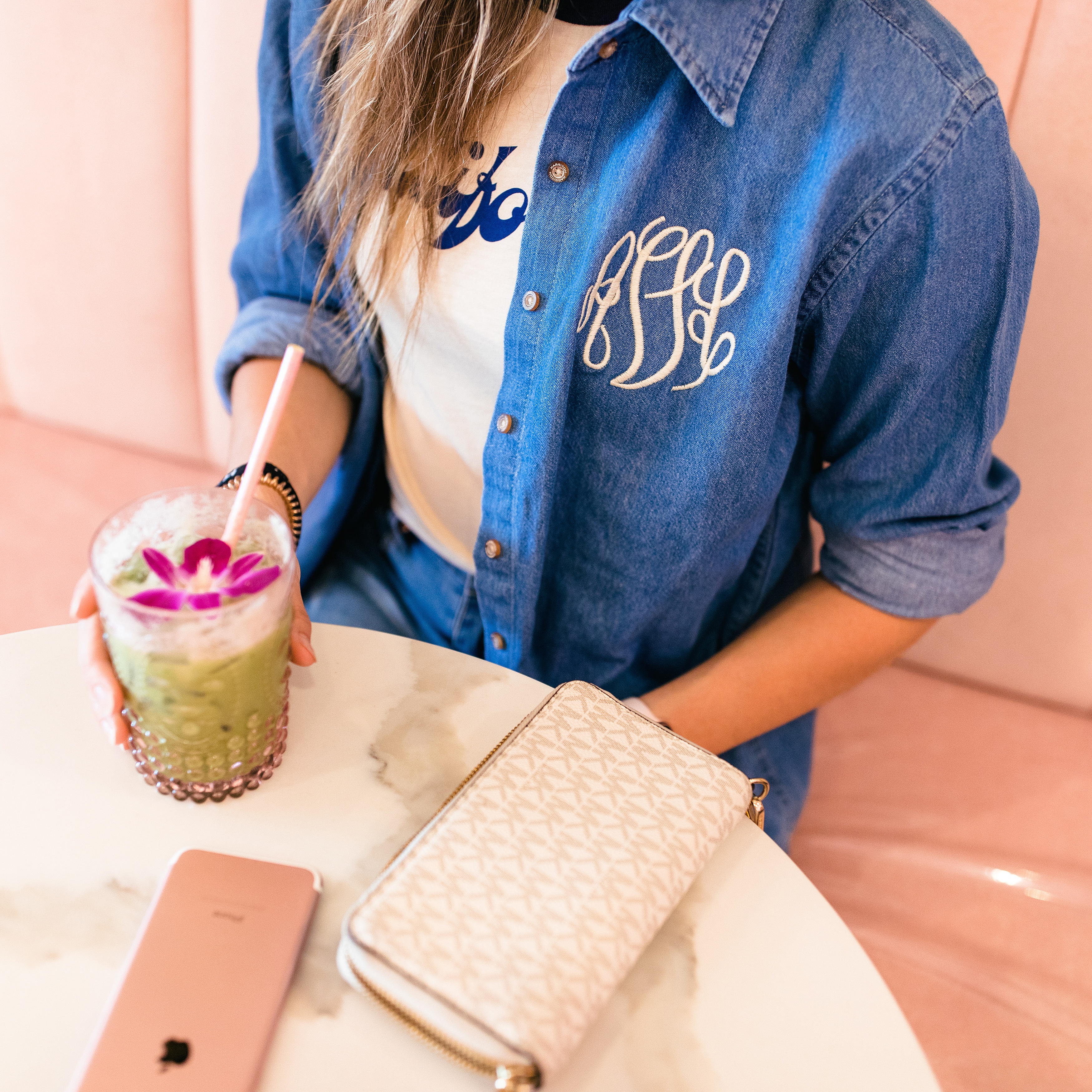 You had a step-by-step Etsy plan laid out for you with only the stuff that actually works.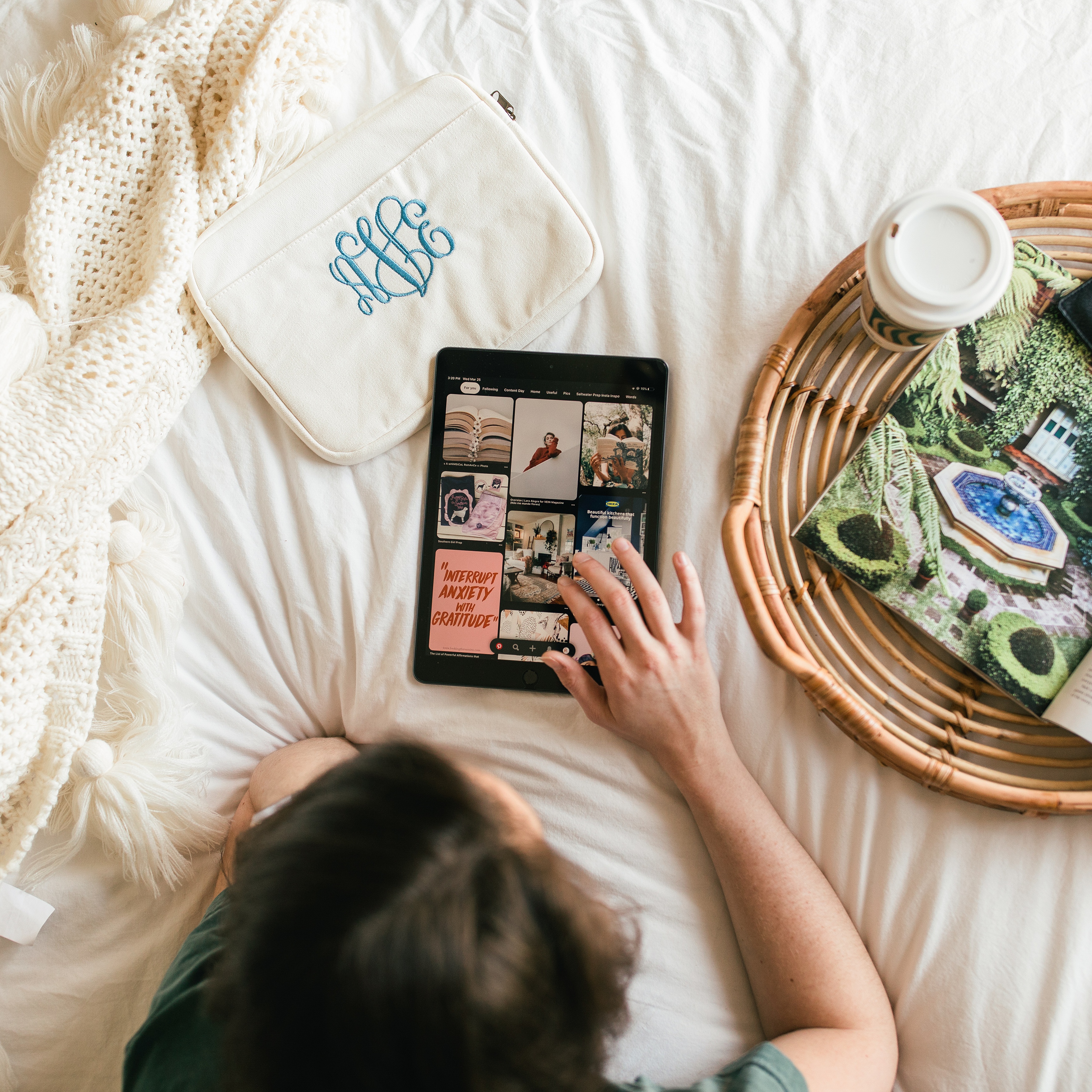 Etsy wasn't overwhelming anymore. Actually, imagine if you were getting consistent sales because of Etsy.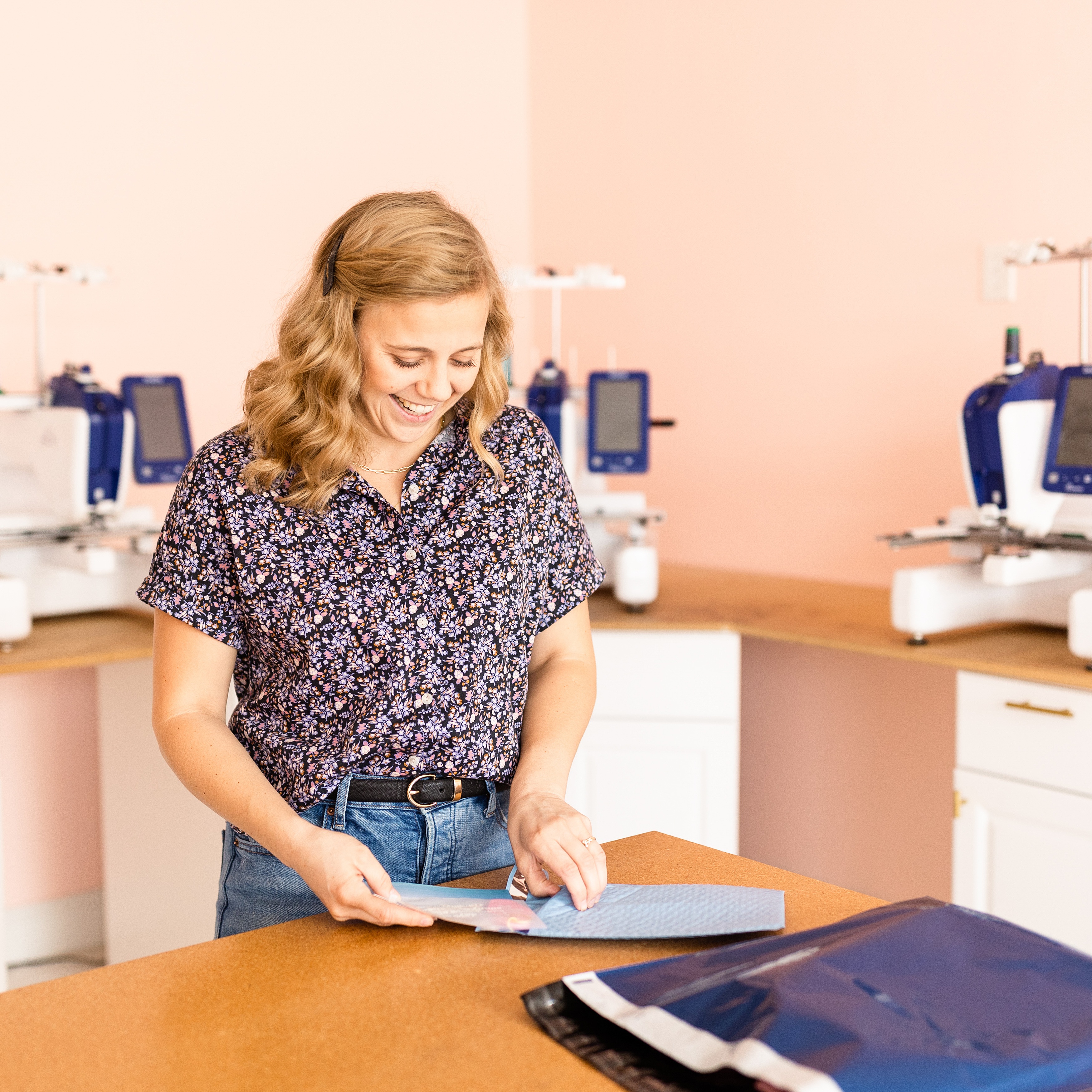 You could do the creative hobby that you love, but you were actually making money with it.
and lastly...
imagine if you had an Etsy bestie & expert who wants nothing more than to see your shop succeed (that's me!)
Don't just take my word for it, here's what my students are saying about All Things Etsy:
MEET AMBER
owner of Nightingale Paper Co.
"Going through Andrea's course is like having your own personal Etsy guru by your side."
"My favorite thing about this course is that it really is All Things Etsy. Andrea goes way beyond just teaching how to start a shop. She shows you how to make amazing listing videos, she shows you how to package an order, how to promote yourself on social media, and everything in between."
MEET EMILY
owner of Sweet Creek Boutique MN
"Andrea's keyword strategy was revolutionary to me. She walks you through how to step-by-step research and implement the keywords your shop needs to have in order to draw in customers."
"After I did my research and implemented her SEO strategy, I began to see consistent sales, even through the month of January, which is normally a very slow month for me."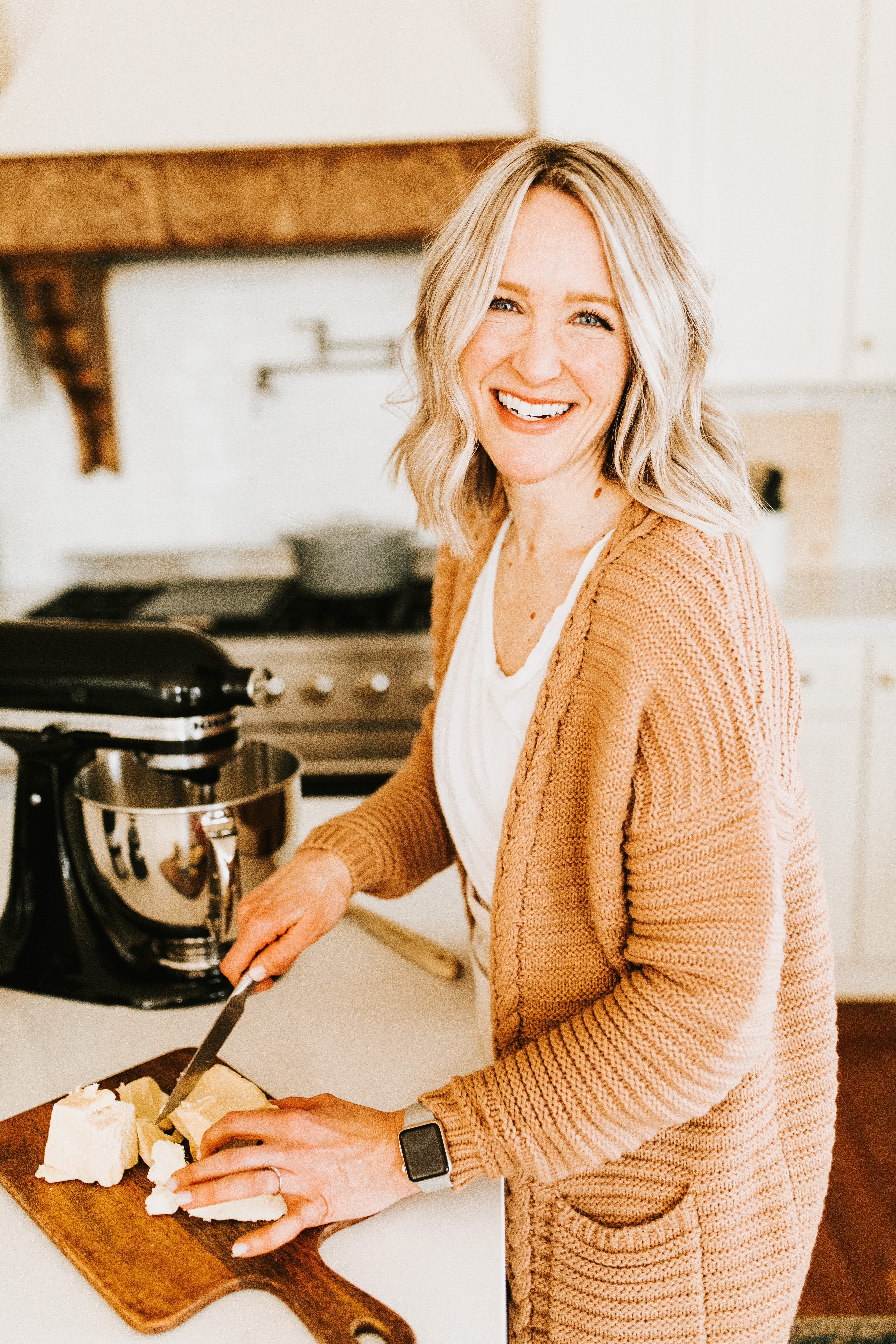 MEET SARA
owner of Smith Farmhouse Co.
"I recently completed Andrea's Etsy course, and cannot recommended it enough! Andrea is a wealth of knowledge when it comes to selling on Etsy.
Prior to completing her course I struggled to get my listings seen through the Etsy search engine. It was as if my products were lost in a sea of similar items. I had no idea what SEO was and how to utilize keywords to my advantage.
Andrea's course changed all of that. Throughout the course she provides various in-depth examples of how to create a listing from scratch and how to maximize keywords to your advantage. She gives fresh perspective on how to view your products when creating listings. She gives tons of practical tips and tricks to help boost SEO and get your listings seen.
After updating my shop using Andrea's suggestions I am now one of the top listings to appear in the search results! Shop foot-traffic and sales have increased dramatically. My Etsy shop visits are up 217% in comparison to January/February 2021, and I know that is in large part due to making the updates to my shop and individual listing that Andrea outlines in the Etsy course.
I would absolutely recommend this course to anyone looking to increase Etsy sales!"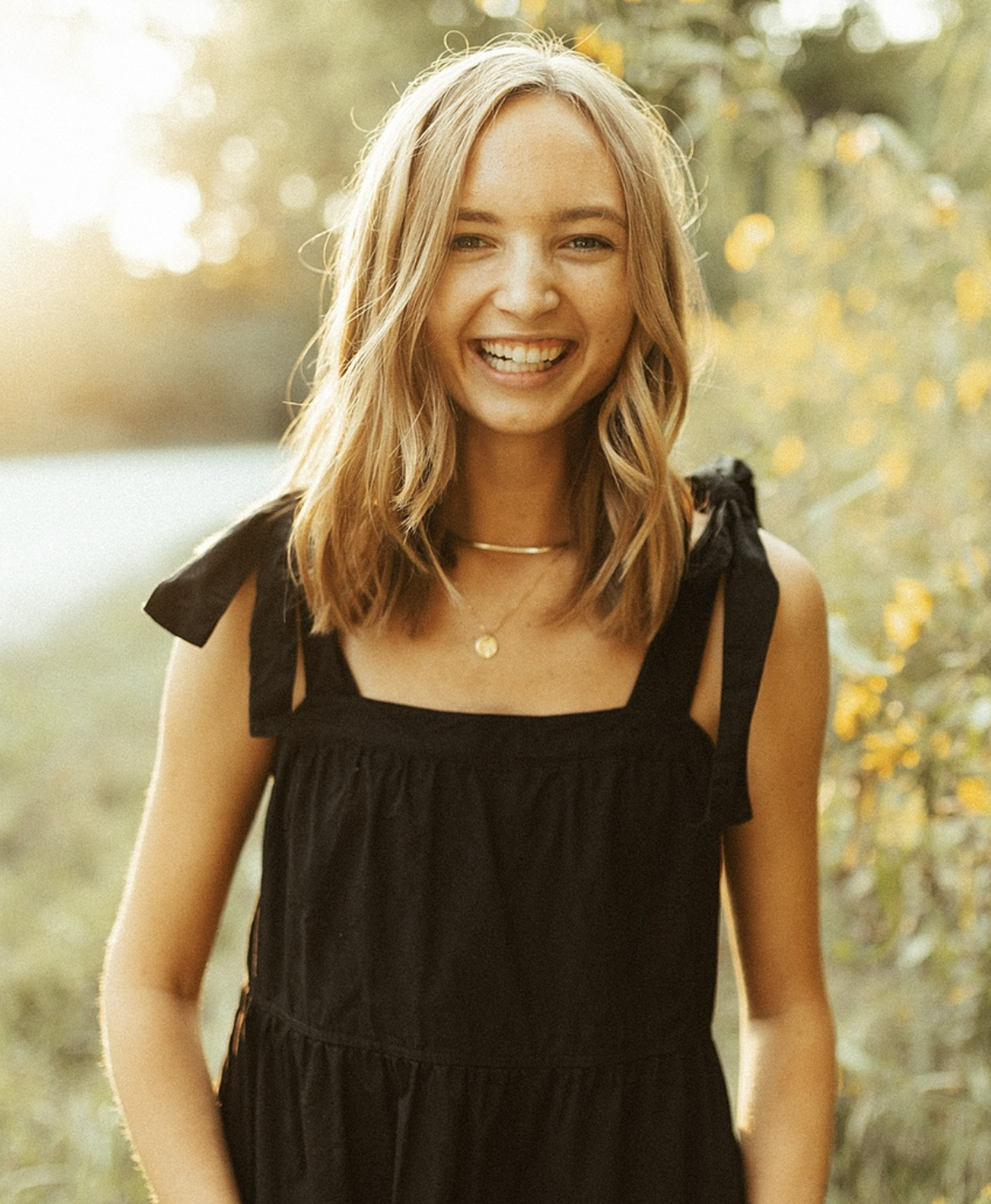 MEET SOPHIE
owner of axiemaeink
"As a long time Etsy seller who never truly took the time to dig into the technicalities, I found Andrea's course incredibly helpful!
Specifically on the subject of seo — I would legitimately shut down when anyone would tell me to research it. The enneagram 7 in me was overwhelmed.
Obviously the SEO portion was the first thing I watched when I signed up for the course & I swear it made the whole process much more attainable for me & my biz!
Very clear & concise.
And that's exactly what you can expect from her entire course.
So grateful she's sharing all of her years of experience with us little sellers."
OKAY, BUT CAN I ACTUALLY MAKE MONEY ON ETSY??


YES... but you have to know what you are doing.
Long gone are the Etsy days when you could just throw up a listing with no keywords and a mediocre photo and expect consistent sales.
(Yes, that actually worked in the early days!)
I think it's safe to say things are a little bit different now.
All of those old ways of thinking don't really work anymore!
and honestly... listing a hundred items just to hope one catches traction is like playing the lottery on behalf of your business.
You could win, but it isn't likely.
BY USING A SPECIFIC SYSTEM TO GROW MY ETSY SHOP, I'VE TURNED MY OBSESSION WITH MONOGRAMS INTO MY FULL TIME JOB.
YEP. I turned one embroidery machine and a hobby into a full blown business on Etsy.
What most Etsy sellers don't realize is that Etsy can work for them, not just against them.
See, Etsy is this magical spot where people already go to buy handmade items. (Just like the ones you are making!)
That means all you have to do is stand out from your competitors on the platform.
And then consistent sales?! Well, they are all yours.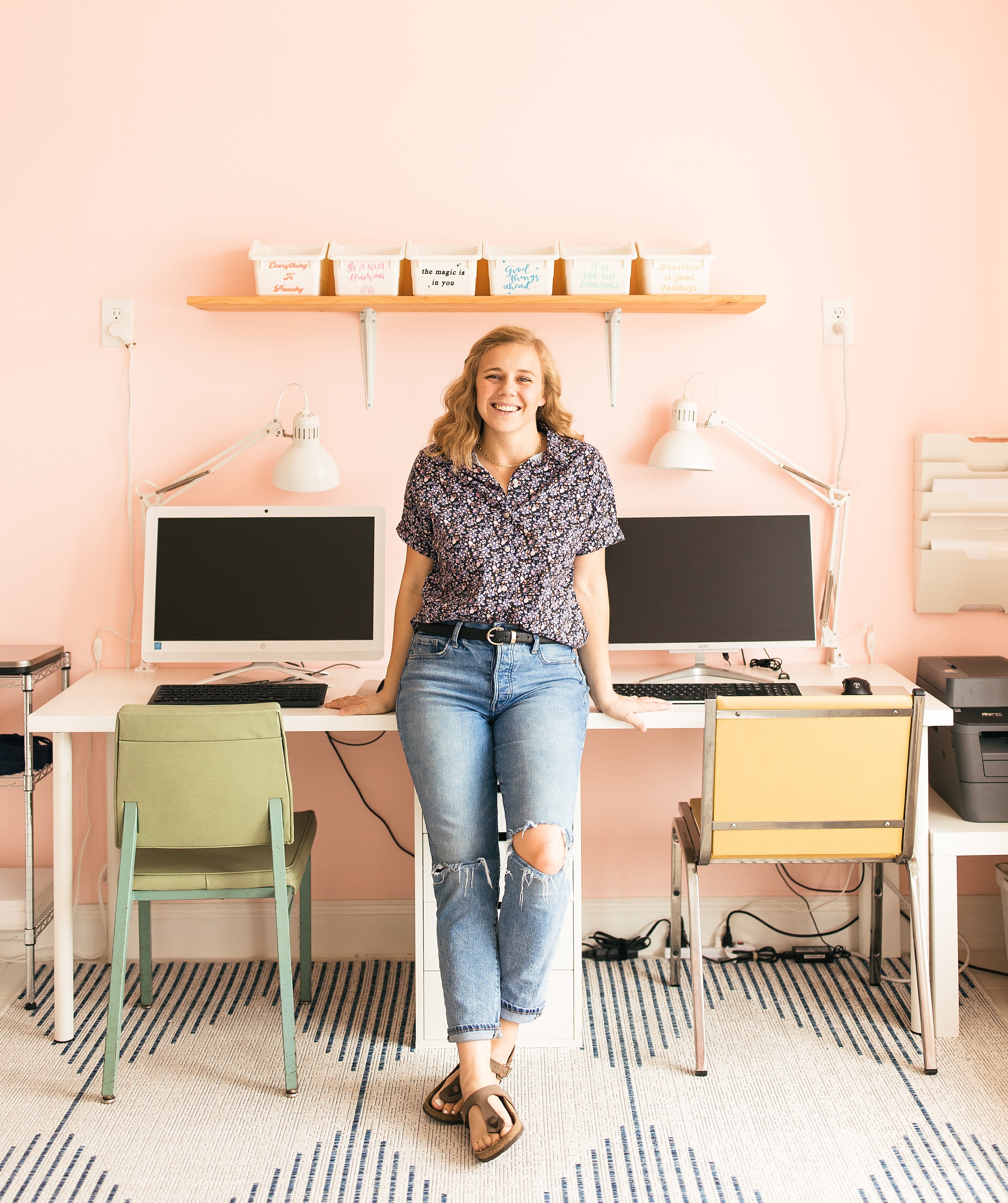 HERE'S WHY MAKERS NEED TO BE SELLING ON ETSY
It's the best way to get consistent sales.
Etsy brings billions of people to their platform every year who are looking for unique, handmade items.
That means all you have to do is get your products in front of those buyers and consistent sales are all yours!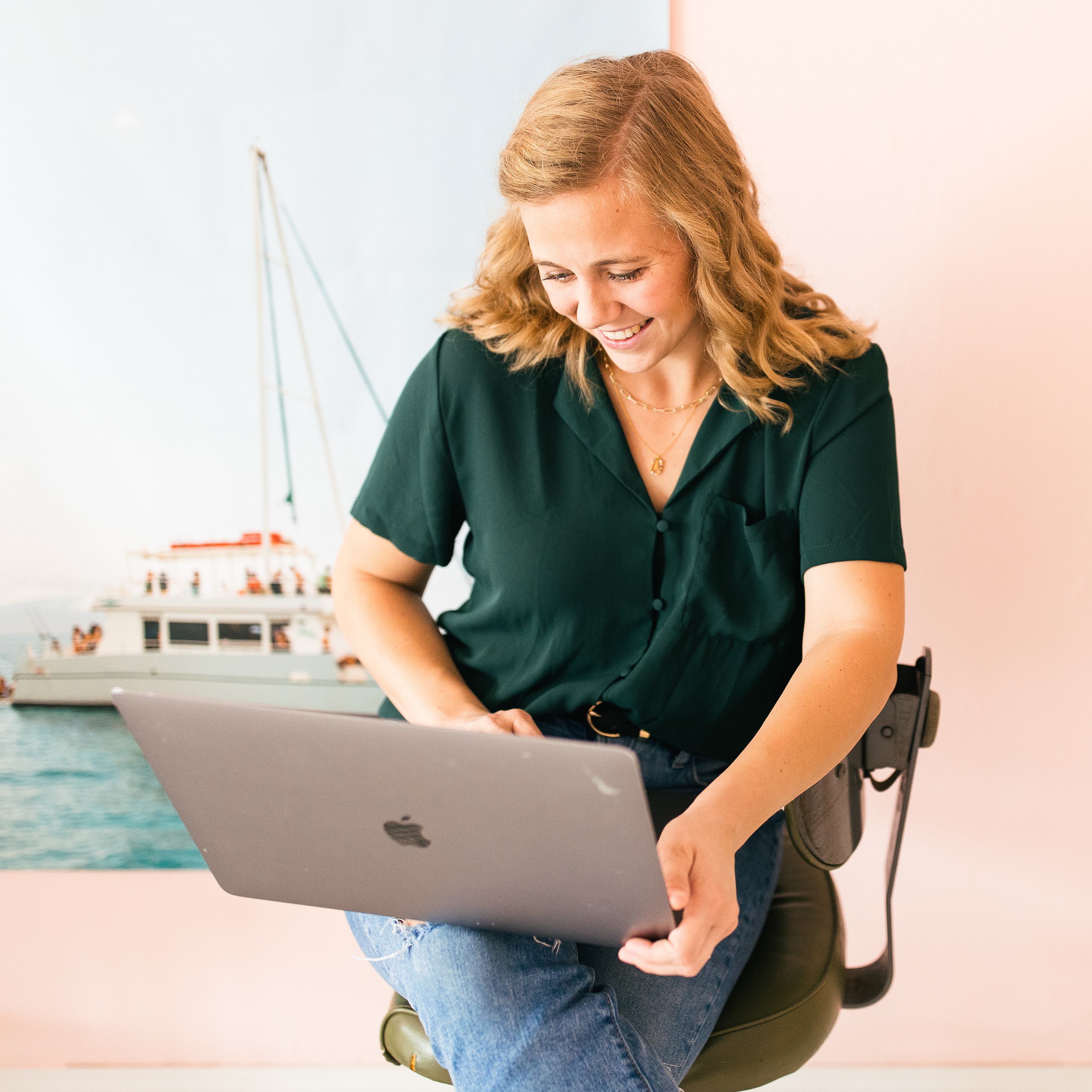 It only costs 20 cents to list an item.
No, seriously! You can start selling on Etsy today for a 20 cent listing fee. You don't need even need to buy website hosting or a fancy theme! Y'all, this is basically unheard of in the e-commerce world!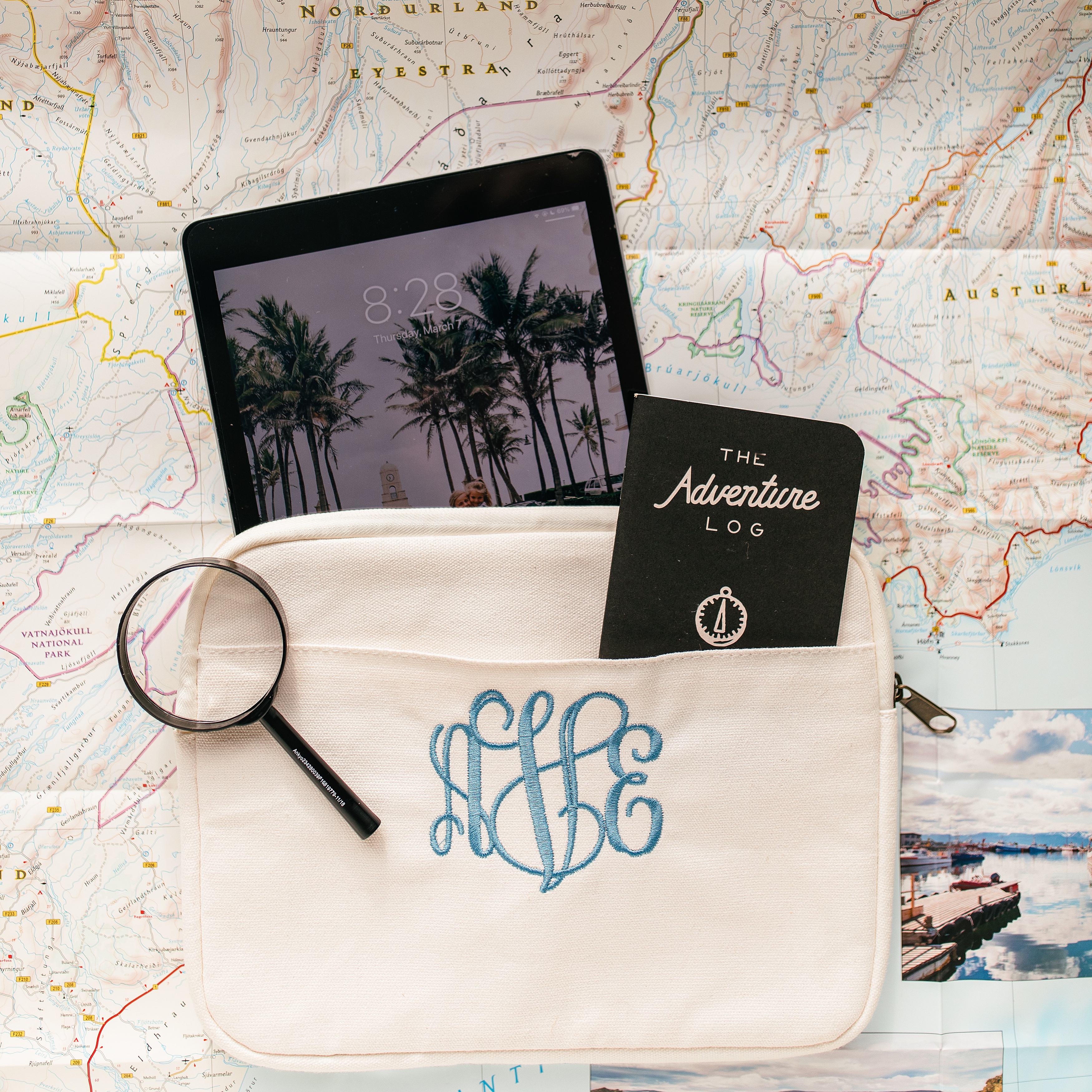 It has everything you need to start your online business.
Listing products? Printing shipping labels? Communicating with customers? Processing payments? YEP. Etsy has all of it built right into their platform!
Selling on Etsy is by no means easy, but I happen to know that you've got what it takes.


How do I know?! Because I've coached people in your shoes before.
Here is what they're saying:
MEET SHELBY
owner of Washed By Grace Crafts
"In July of 2021, something in our shop happened, and we lost the majority of our sales. We had been using this as a supplemental income, so we became a little concerned. 
I found out a few months ago that she was launching a course called All Things Etsy. 
I was blown away with the information that she gave us about everything regarding Etsy. 
Andrea gave so many tips about how to strategize your SEO to find your target your audience and increase your sales.
I immediately started to implement the keyword strategies that she taught us in the program. Within 15 days, I noticed that my sales were already on the rise. 
We've already seen a turn in our shop and I've noticed that even in one of the slowest months of the year, that we are driving more and more traffic to our shop."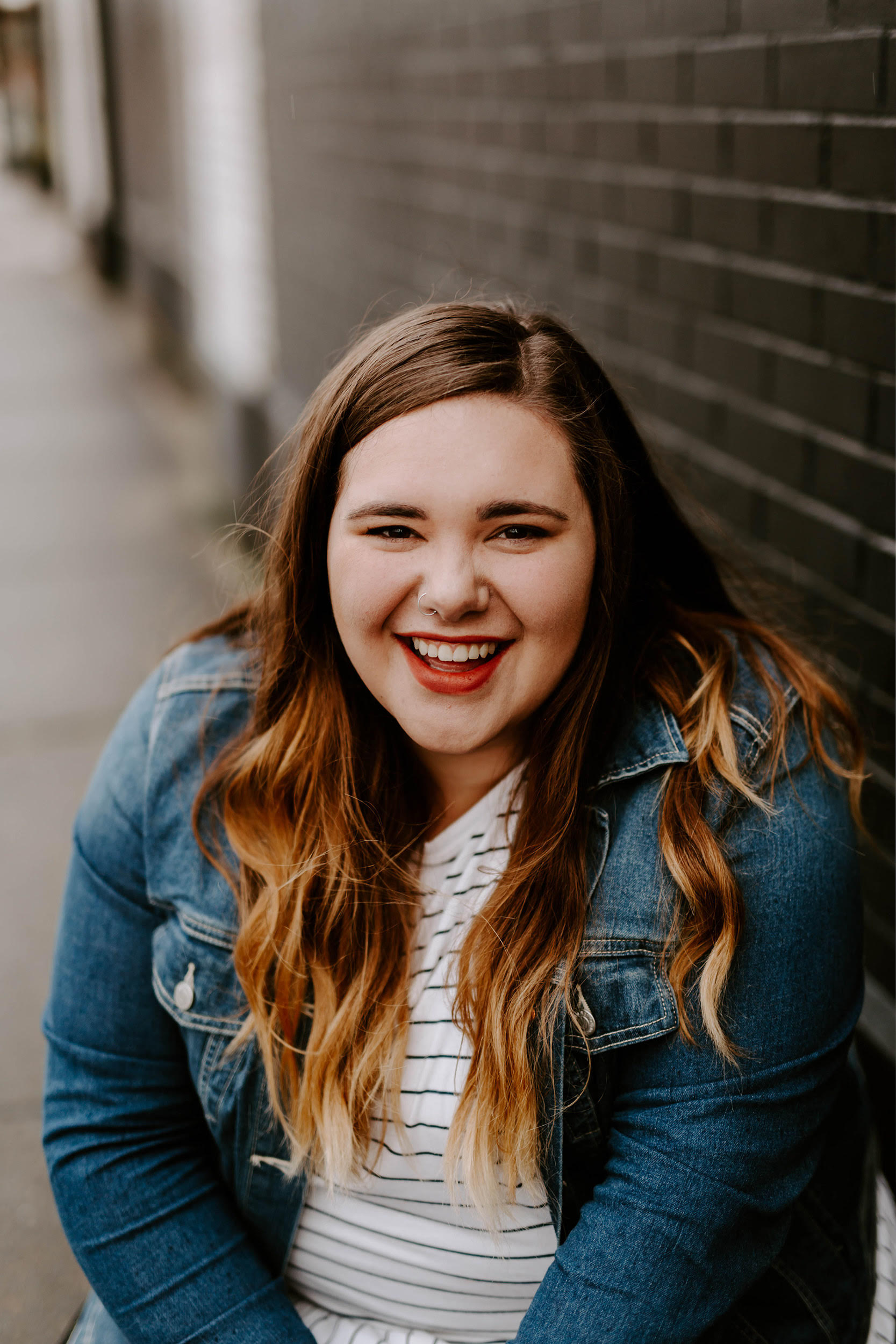 MEET JADEN
owner of JLavender Creative Co
"I have been selling on Etsy on and off since 2018, and the whole time I've never really had that much direction. Recently, I had been wanting to really focus on it and start doing consistent things to be more successful with Etsy, but I had no idea where to start.
After doing the All Things Etsy course, I had so much good information and easy steps to take to implement them.
One of the things that I struggled with the most was listing content, Etsy SEO, and making my listings look professional. Andrea broke down the keywords and listing how to's in a way that made sense and didn't overwhelm me. I took notes, and implemented them all as she broke them down, which felt so easy.
She also explained how to take good photos in a way that was so helpful, and having good listing photos makes such a huge difference. My shop before the course looked like I put very little effort into it, and now I feel like it looks like a shop people would love to buy things from.
I am so excited to keep updating my shop with what works and refer back to all her insight as I go to keep making it as successful as possible."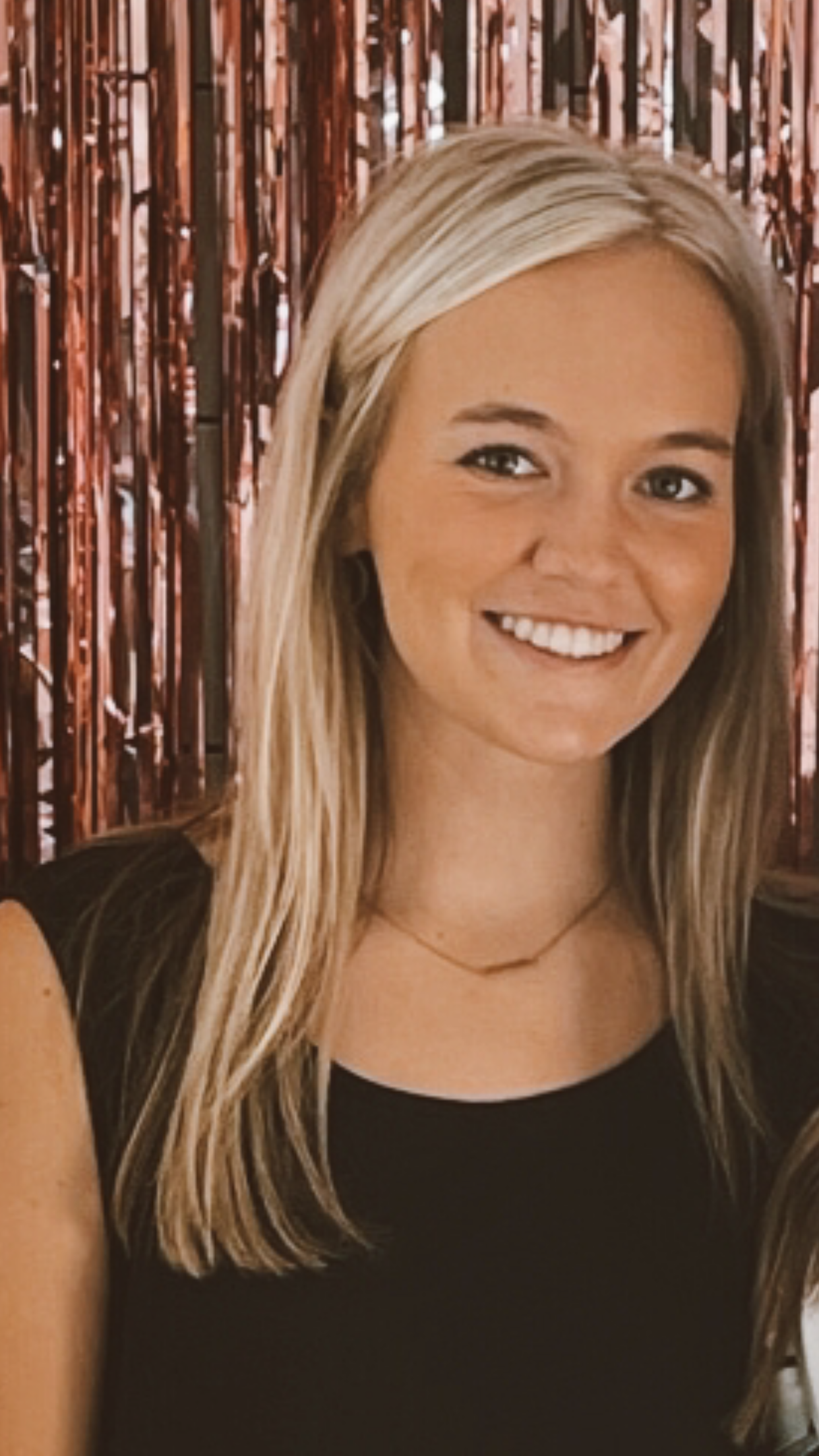 "Before I took Andrea's course, I had tried setting up an Etsy page myself without much outside guidance. It didn't really go the way I planned, and I ended up putting a pause on my active listings. I decided I needed to do some research on how to set up a successful page the right way. I have been following Andrea on social media long enough to know she knows what she's doing when it comes to Etsy, so when she announced the course I had interest right away! 
Her course was way more informative than I even imagined and I learned SO much. I took notes during each module because she had so many good points I wanted to make sure I remember when I go to start up my Etsy page again. She hits all the topics you could possibly need to know regarding Etsy - setting up your brand/logo, pricing items, photography, listing keywords, SEO, shipping, and more! Prior to her course, I was not aware of the importance of keywords and SEO, which is heavily stressed throughout the course and she describes in great detail. That was probably one of my favorite parts of the course, and I also really enjoyed the photography module. It was very hands-on and Andrea walked through example photo-shoots, both inside and outside, all while giving her photographing expertise. 
The course also provided helpful handouts with beneficial activities to help you apply the material to your shop. In addition, Andrea names some helpful websites to go to for creating a logo, finding shipping supplies, and other tools to better your shop that one may not have previously known about. I would recommend this course to both the top Etsy sellers and those looking to create an Etsy shop for the first time, and all the in-betweens--I feel like anyone would be able to learn from it!
If you are wanting to grow your Etsy business, take the course!"
I CREATED THE ALL THINGS ETSY PROGRAM TO TEACH YOU EVERYTHING I KNOW ABOUT SELLING ON ETSY.
I started my Etsy shop when I was a senior in high school as a way to make some extra cash. Fast forward to now, I've been selling on Etsy for almost 8 years and my shop is my full-time income.
As nice as that sounds, it didn't happen overnight. In fact, I made a lot of mistakes along the way.
Mistakes that I don't want you to make with your shop.
I went from handwriting addresses on manila envelopes to custom mailers and pre-paid labels.
I spent years trying to research Etsy SEO before I finally sat myself down and forced myself to learn. 
I missed out on revenue by taking the long way around finding an Etsy system. 
I don't want that to happen to you!
I made this program so sellers like you could avoid making those same mistakes and gain traction on Etsy (without it taking years to do!)
ALL THINGS ETSY PUTS TOGETHER EVERYTHING I'VE LEARNED IN OVER 7 YEARS AS A SELLER INTO A STEP-BY-STEP SYSTEM TO TURN YOUR HOBBY INTO A PROFITABLE BUSINESS.
In All Things Etsy, I am teaching you every little thing I have learned and exactly what I did to grow my shop from 0 to over 16,000 sales.
Your handmade products are meant to do so much more than be sold occasionally to your friends on Facebook. People want what you have to offer. And let's be real, it would be nice to see a paycheck from them too!
In All Things Etsy, you'll learn how to establish your brand, photograph your products, find Etsy keywords to get consistent sales, manage customers, and more.
I'm basically teaching you everything except how to make your product.
If you cover that, I'll cover the rest.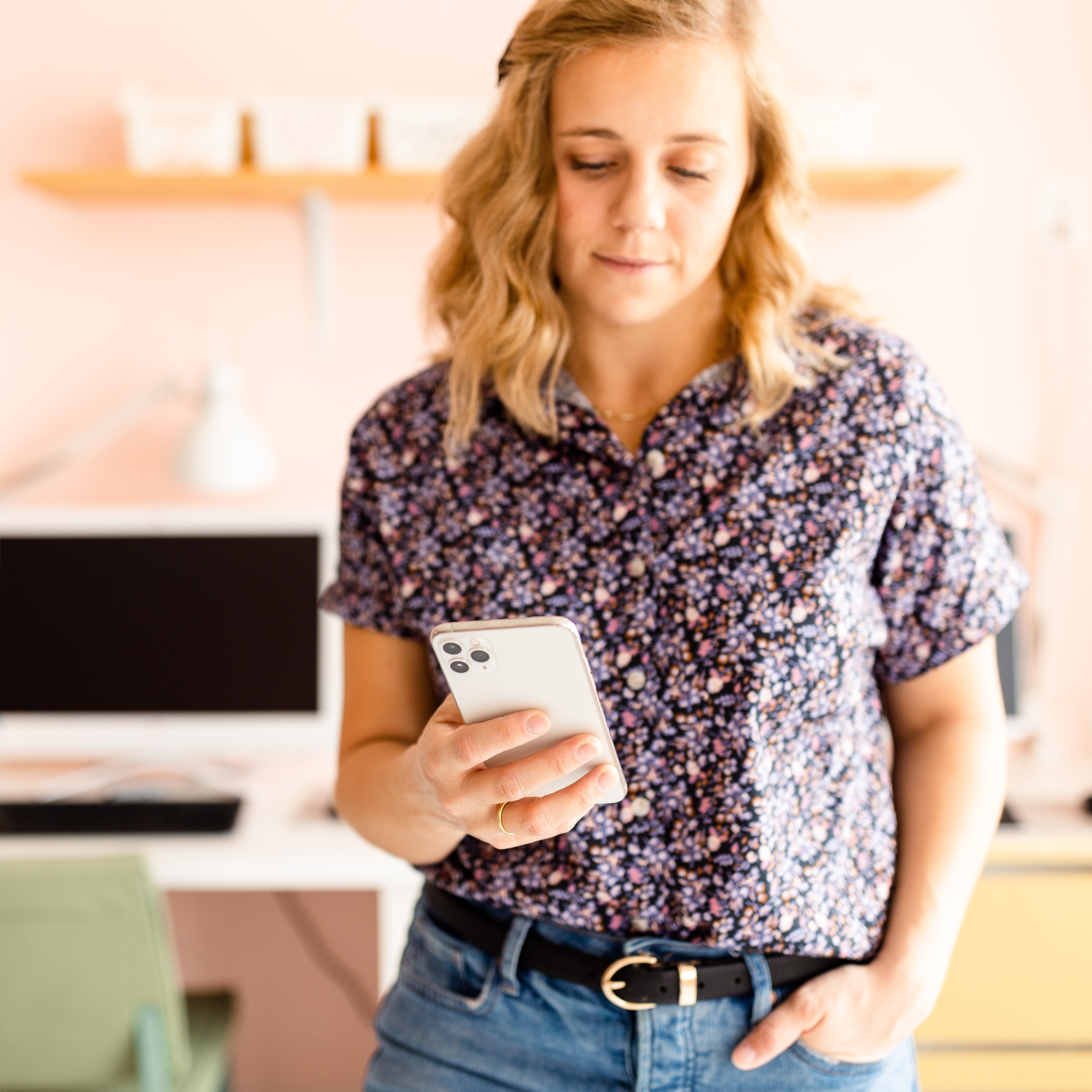 As a student, you're going to...
- Establish your brand on Etsy 
- Master your listing photos (and videos!) 
- Understand Etsy keywords (and implement them too!) 
- Grow your shop!
- & Set goals for your business 
HERE'S A LOOK INSIDE EACH OF THE SEVEN MODULES
(click the arrow to see them all!)
All Things Etsy includes tech tutorials, video teachings, and workbooks to guide you through each step of growing your shop.
OH, AND DID I MENTION THAT THERE ARE BONUSES?!
BONUS 1: WATCH ME MAKE A LISTING FROM START TO FINISH
Trust me, I get it. Listing an item can be overwhelming.
Attributes and keywording and photos and ugh... is it all really necessary?!
Here's the thing: I'm going to break it down for you by showing you exactly how I make listings for my shop.
(Yes, btw. It is all really necessary.)
In this bonus lesson, I go step-by-step through making a listing for my shop!
This bonus lesson also includes my Etsy Listings Workbook.
Basically, if you took every single thing I said about listings and combined it into one super-packed video and workbook, that would be this bonus lesson.
BONUS 2: HOW TO MAKE A LISTING VIDEO WITH AN IPHONE
That pesky new video feature you've been not wanting to acknowledge??
Well, we won't be avoiding it anymore!
In fact, you'll grow to really love it, but that's a conversation for another time...
I created this bonus lesson to show you exactly how to create a video for your listings only using an iPhone!
So love me or hate me, but I've officially taken away the, "I don't have fancy equipment excuse."
You'll gain the knowledge and skills for shooting and editing a listing video and all you need is your phone!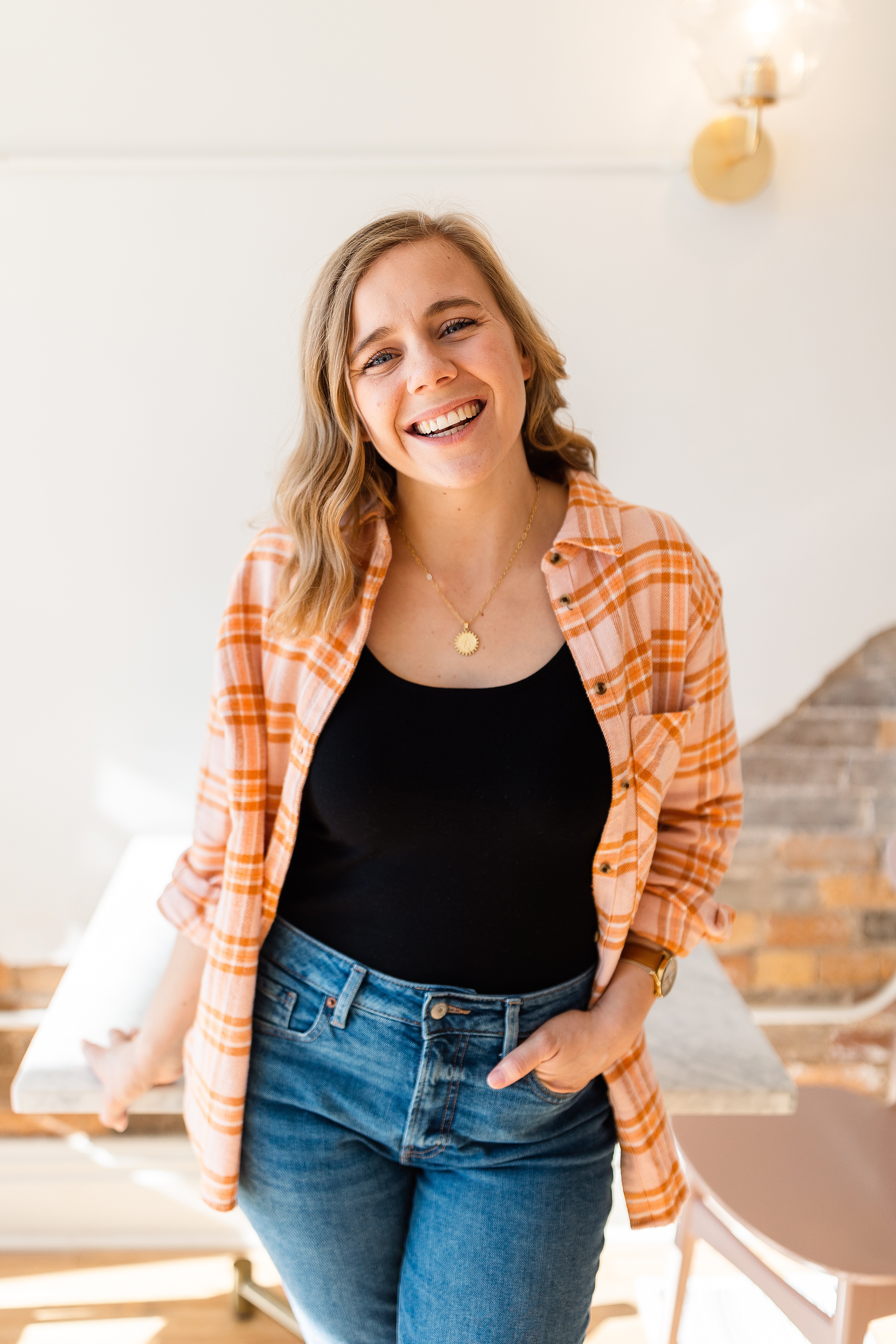 HI, I'M YOUR TEACHER, ANDREA.
My job is to help you list your handmade products and get consistent sales on Etsy, so you can turn your hobby into a profitable business.
I'm a full-time Etsy seller who absolutely loves helping other sellers carve out their corner of the market and make their listings known on Etsy.
My Etsy shop was started as a side hustle when I was a senior in high school. I quickly realized that if I was going to opt out of getting a traditional 4-year degree, my business needed to grow.
I was already selling on Etsy and I knew there was a lot of potential there, so I decided to dive headfirst into learning everything I could and mastering Etsy SEO.
And you know what?! It worked.
My shop went from a side hustle, to a full blown business on Etsy.
And now I get to share everything I've learned with sellers like you. (and boy, am I stoked to do that!)
Whether you have 0 items listed or 50, All Things Etsy will teach you everything you need to know to get consistent sales.
Oh, and seeing other Etsy sellers crush it is basically my all time favorite thing. So, you can bet I will be cheering you on every step of the way.
If you are looking to turn your hobby into a profitable business, then All Things Etsy is for you.
You'll really love All Things Etsy if...
☑ You have an awesome handmade product that you want to start selling on Etsy.
☑ You already have an Etsy shop, but you want to start getting more consistent sales.
☑ You want to start mastering Etsy SEO, but just can't figure it out!
☑ The thought of shipping your items is totally overwhelming to you (and that's keeping you from starting!)
☑ You struggle with the whole product photography thing (and you just want someone to show you exactly how to do it!)
☑ You love your craft and are willing to put in the work to make it a profitable business.
But All Things Etsy isn't for everyone...
I don't want to waste your time. This program probably isn't for you if...
☑ You are wanting a way to make money overnight, without doing any work.
☑ You don't have an Etsy shop or any intentions of starting one in the future.
☑ You firmly believe that you can't get sales from Etsy SEO (and you won't change your mind about that!)

Questions?? That's totally normal (and expected!)
Here are the answers to the most frequent questions I get asked about the program!
Will I get access to the entire course as soon as I purchase?
Yes! You will have access to the course for as long as it exists. (I can't say lifetime, it's a legal thing, but think of it that way.) It is a self-paced course, so you can start whenever and work as fast as you want.
People already sell what I sell. Can I still be successful on Etsy?
Short answer: YES.
Long answer: You don't actually think I'm the only person who sells monogrammed clothing and accessories on Etsy, right?! There are thousands of other people who sell exactly what I sell on Etsy, and yet my business is profitable. The truth is, there are a lot of buyers on Etsy. This program teaches you how to get your listings in front of those buyers.
What if I don't have an Etsy shop yet?
That's totally fine! It takes less than 10 minutes to open up your shop and then you can start listing your items according to the All Things Etsy system.
What if I'm busy and don't have time to take the course?
I feel you, which is why I made this a self paced course. You can take the lessons at a pace that fits your schedule.
I already have a pretty successful Etsy shop. Will this course be worth it for me?
First of all, go you! I love knowing there are folks crushing it on Etsy.
To know if this course is a good fit, I need you to do some math.
Go to your shop manager, then to your stats tab. Set the time period to the past 90 days. The data we are looking at is the "How Shoppers Found You" section.
All Things Etsy focuses on getting sales from Etsy, specifically Etsy search.
So, out of your total visits, calculate what percent is coming from "Etsy search" and "Etsy app & other Etsy pages".
If it less than 50%, then All Things Etsy will be beneficial for you!
If it is over 50%, you will still learn a lot from All Things Etsy, but it sounds like you already have a good grip on Etsy search. Way to go!
Do you offer refunds?
Yes! We offer a 30 day "do the work" refund for the course. (Coaching calls will not be refunded.) If you have logged in and completed lectures and have decided that it is still not for you, you have 30 days to receive a refund!

WHAT'S INCLUDED?
Entire All Things Etsy course
All future updates to the course
Bonus Lesson: Watch me make a listing from start to finish! (and my Etsy listing workbook!)
Bonus Lesson: How to Create a Listing Video with an iPhone
Workbooks, tech tutorials, and video lessons!